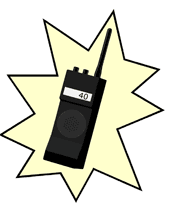 Contact Us
What We Do
MindPick Software does information technology consulting for small to medium sized businesses and organizations in Cleveland and Northeast Ohio. We can perform a broad range of IT services, including custom website development, IT project management, software system design, computer programming, and software evaluation and installation.
How we go about doing it
We know the technology, but you know your business and your customers better than anyone — we work with you to understand the business problem that needs to be addressed and to define a solution that fits within your budget and in your timeframe. We use tried and proven project management techniques, first defining the requirements that need to be satisfied, then designing a solution, and finally implementing that solution. You are involved at each step to ensure the results satisfy your needs and meet with your approval. There will be no surprises. We can handle projects that take as little as a couple of days or as long as a few months, working with whatever budget you specify. If you determine that the project is not economically practical for your business, we stop before you invest too much. Our job is to help you succeed, and we won't do that unless we deliver the right product for you.
Developing websites
We develop websites for the Internet and for internal intranets, customized for your business and your needs. We can build a site new, or revamp and improve an existing one. We create a cohesive design that answers the business problem and fits your organization's image. We ensure that a site is informative and functional, as well as attractive — and above all, that it is easy to use; it should be eye-catching, not eye-candy. We also verify that the site will work on all platforms and with all the major browsers that the end users are likely to have and that it meets industry standards — there's nothing more frustrating to someone on the Internet than a site that just doesn't work.
Creating software and installing packages
We also can do custom software development or packaged software evaluation and installation if that's what you need. We have experience with programming languages like C, Java, PHP, Visual Basic, JavaScript, and UNIX shell scripts. We have worked with multiple databases, including MySQL, Oracle, SQL Server, and Sybase. And if a packaged application is what you want, we have techniques for selecting the best one for you and installing it.
And when you have your solution, we can train you to update it and keep it working, or we can maintain it for you — it's your choice.
MindPick – where the best ideas are mind. We're who you've been looking for.