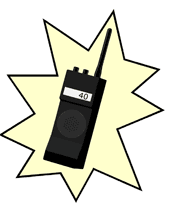 Contact Us
Who We Are
Servicing Northeast Ohio
MindPick Software is an information technology firm established in early 2006 and located in North Ridgeville, Ohio, just west of Cleveland. Our focus is software and custom website development for small- to medium-sized organizations in the Northeast Ohio area.
We work WITH you
We work with clients like you to develop a solution that meets your requirements as well as fits your budget. We offer suggestions for how you can use the Internet and other information technology, but we also understand that no one knows your business better than you do. We have learned to carefully listen to you, our client, to understand your needs and we make sure you are involved every step of the way. After all, it's your website or system, not ours.
We have the experience
Our President, John Reisig, leads the projects the firm is involved with. John has 30 years of experience in Information Technology and software development, including over 20 years as a project manager overseeing everything from one week quick-hit projects to multi-million dollar projects phased in over several years. No job is too big or too small.
Our staff has been doing software and system development since the early 1980s, and has been working on web-based technologies since 2000, both on the Internet and with in-house intranets. We have experience with static and dynamic web design, system analysis and design, programming in various computer languages, database development, and graphics work from icons and logos to photo editing to 3D design. We have real-world practice with multiple platforms, including Windows-based PCs, Macintoshes, and various flavors of UNIX.
If you have any questions about what we can do for you, please contact us. We're more than happy to talk with you.